My fellow wine lovers.
It has come to that time of the year where I drop the Top 10 South Australian wines of the year. There are a few surprises thanks to a trip to this year's Royal Adelaide Wine Show that will be strong contenders for this list. Then, there are the usual suspects brought around by brilliant vintage conditions for the penultimate South Australian Icon's. (I'm speaking of the 2012 vintage of Shiraz here.)
For those of you unfamiliar with how this list works, the wines that make this list are not necessarily the best wines you can get your hands on. I look at the price and what you get for your money spent, how the recent vintage compares to previous vintages and any bargain wines that pack some serious pulling power. Otherwise, it would always be the usual contender's year in and year out. I include region, price, rating and a little spiel about the wine without going into great reviewing detail.
As per usual, I will start with some of the runner up wines that were unlucky to make the top 10.
Alpha Box & Dice "Siren", 2015, Nero D'Avola, McLaren Vale, $40.00, 97/100
Yalumba, "Octavius", 2014, Shiraz, Barossa Valley, $110.00, 96/100
Molly Dooker, "The Blue-Eyed Boy", 2015, Shiraz, McLaren Vale, $60.00, 96/100
Aright time to move into the top 10 wines of 2017 to come out of this magnificent wine-state!
10. Bleasdale, Chardonnay, 2016, Adelaide Hills, $25.00, 95/100
In 10th place is a magnificent Chardonnay from the folk from Bleasdale wines. This Chardonnay delivers on big robust traditional Chardonnay characteristics, but rather than looking at $60.00 plus a bottle to find the same characteristics, this one comes in at a very wallet/purse-friendly $25.00.
9. Henschke, "Julius", Riesling, 2017, Eden Valley, $45.00, 96/100
A favourite white varietal of mine, the Julius Riesling from Henscke is a Riesling that continues to do very well for itself year-after-year. The 2017 is no exception to that at all. The traditional flavours of citrus and acidic fruits play a pivotal role in any great Riesling. However, this one shows more elaborate characters of peppercorn spice which is not all that common in this varietal. Most definitely a wine to keep an eye out for if you're an avid Riesling lover, and one you can put away for the next 15 years.
8. D'Arenberg, "The Noble Wrinkled", Botrytis Riesling, 2016, McLaren Vale, $20.00, 96/100
Pulling up in number 8 spot is a sweet little wine from D'Arenberg. Chester and his team make many different wines, but this little beauty is one Botrytis that keeps on going year in and year out. For the sweet tooth wine lover, this is your elixir.
7. Whistler Wines, "Get in My Belly", Grenache, 2016, Barossa Valley, $35.00, 95/100
Not what you would expect out of a Barossa Valley Grenache. This one shows good fruit power which is typical. However, it has a savoury complexity that makes this wine more impressive in the glass and on the palate. I am not drawn to Barossa Grenache as I find them too fruit driven.  An early harvest and young grapes give a tannin complexity to this wine which makes it a delight to wine enthusiasts.
6. Pertaringa – By Geoff Hardy, "Over the Top", Shiraz, 2015, McLaren Vale, $30.00
A wine with an interesting nose. Stone-fruit is present, but underlying floral aromas too and a little white stone-fruit sweetness. Youthful and begging to be consumed early on in it's life, its silky tannins make this one interesting Shiraz that most, and even those that aren't heavy drinkers of the variety turn their heads and mouths towards this wine when put upon the table.
5. Hentley Farm, "The Stray Mongrel" Grenache, Shiraz, Zinfadel, 2016, Barossa Valley, 95/100
You won't find too many of these blends in Australia. However, Hentley farm, whom produce Zinfadel are confident of blending this traditionally American grape variety in to Grenache and Shiraz to make one hell of a good wine. From its sweet and floral aroma, it's well balanced and like the wine above it in sixth place. It has beautiful tannin structure and a seductive allure to keep you returning for more. They have the niche market here.
4. The Pawn Wine Co. "En-Passant", Tempranillo/Montepulciano, 2016, Adelaide Hills – $23.00, 96/100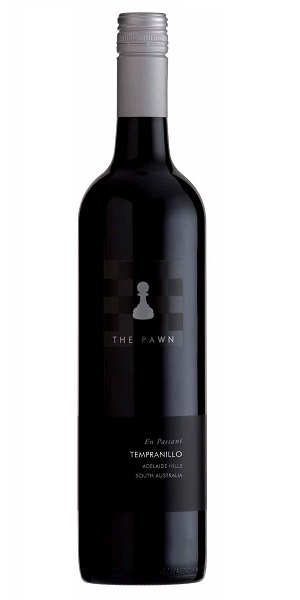 You may not have heard of this winery. I hadn't either until this year, and that's because this is a young winery only established in 2002. Yet, this wine is bloody gutsy. It has magnificent structure and prowess and power. A plethora of characteristics and it all somehow manages to come together in the end to make this one hell of a good wine. If you're after a good wine for a good price, this is where I would be looking.
3. Farmer's Leap, 2013, Shiraz, Padthaway, $25.00, 95/100
I always love to find a bargain wine that bats above its weight. This is the one for this year. Big bold and rich in dark chocolate and plum fruit. This Shiraz is your King dressed in peasant clothing. However, it might be hard to find it at your local wine merchant.
2. Henschke, "Hill of Grace", Shiraz, 2012, Eden Valley, $825.00, 99/100
In number 2, it's an Icon wine from the folk at Henschke. 2012 was a big year for Shiraz and with Penfold's releasing their vintage of Grange a year earlier than normal, this left the window wide open for Henscke's Hill of Grace to take the glory for 2017 in terms of Flagship wines. There's not much to say about this wine in a short write-up. Yes; it's exceptional. And for the serious wine collector and enthusiast, this is without a doubt a wine they would have their hands all over.
1. Kay Brothers Wines, "Griffon Key", Grenache, 2016, McLaren Vale, $45.00, 97/100
I love Grenache and I love McLaren Vale Grenache. This wine brought together a region and variety I love and made it something that I could never imagine coming from this variety. This wine is only medium bodied, but displays the same prowess that I would give to the likes of, Hill of Grace. It's elegant, but commanding. Not quite the "Iron fist in a velvet glove," but not far off.
When I reviewed this wine, I gave it glistening appraisal. Unfortunately, if you have not got your hands on it already, you will not unless you do so through a private seller. Limited bottle numbers followed by outstanding reviews saw this wine come and go faster than a toupee in a hurricane.
That wraps up the year that was. I hope you all had a great year, and surrounded yourself with good people and even better wine! I look forward to telling you about more wines in 2018.
 Happy New Year!
The SA Wine Guy